ForeRunner Labs Alpha Mass - Potent DHEA Analog

When Forerunner Labs™ set out to find the most effective muscle builder legally available it was without a doubt 1-DHEA, the powerful 1-Testosterone prohormone.

Still we needed to make it the best prohormone on the market. It certainly has its weaknesses in its standard form (plain ole 1-DHEA). And to reinvent an already great prohormone we had to do something extreme. So what did we create? Introducing Ultra 1-DHEA:





Ultra 1-DHEA is the powerhouse of Alpha Mass. It leads to lean muscle gains, and explosive strength. Ultra 1-DHEA accomplishes this by increasing lymphatic absorption which results in a biological effect that is over 80% greater than standard 1-DHEA!


But ForeRunner Labs™ didn't stop there…
We could have stopped right there and been happy with the product. But why not make it even better? Knowing that even lymphatic absorption is limited to approximately 5-15%, that still leaves a lot of 1-DHEA unprotected from the dreaded first pass metabolism.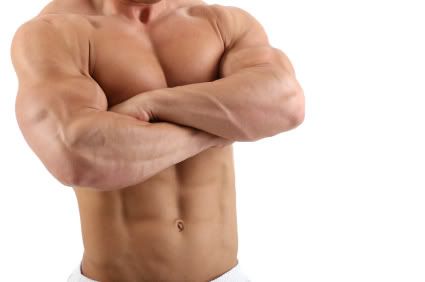 How did we get around this problem?
Easy! We used one very well known natural supplement (berberine) and another lesser well known daddy of berberine (rhizoma coptidis) to decrease the enzymes that break down 1-DHEA that render it useless. These two have been shown to increase the bioavailability of other compounds 19% or greater!

Icing on the cake: to top it all off ForeRunner Labs™ added a powerful element known as cobalt. Cobalt not only decreases the enzymes that break down 1-DHEA (increasing bioavailability), but it also dramatically increases the oxygen supply to your muscles so you can train harder and longer!


Putting it all together...
Finally we wanted to ensure the Ultra 1-DHEA is stable once it reaches its intended environment (your digestive system). To do this we used a liquid cap containing a Hormone Carrier Matrix™ that optimizes the delivery of Ultra 1-DHEA. There is MORE! By creating Ultra 1-DHEA we still avoid losing any of the benefits of the previous versions of 1-DHEA. This includes no conversion to DHT or estrogen. And we give you 168 liquid caps per bottle so you can dose it as you see fit and stack it with any other prohormones you love.
Forerunner Labs Alpha Mass
| | |
| --- | --- |
| Serving Size: 3 Liquicaps | |
| Servings Per Container: 56 | |
3B-enanthoxyandrost-1-ene-17-one

Hormone Shield

Rhizoma coptidis, berberine, cobalt

Hormone Carrier Matrix

Sesame seed oil, medium chain triglycerides, conjugated linoleic acid, ethoxylated sorbitan monooleate

*Daily Value Not Established

Other Ingredients:
Bovine Gelatin Capsule, Bovine Banding May Contain FD and C Blue 1 and Blue 2.

Alpha Mass Directions:
As a dietary supplement take 1-3 liquid caps in the AM, and 1-3 liquid caps 8 hours later. Take with or without meals. Use in 4-6 week cycles. Do
Coupon Codes
Flat Rate 5.95 Shipping on domestic orders.

$5 off $100 Order
Code: 5OFF100

$10 off $200 Order
Code: 10OFF200

$15 off $300 Order
Code: 15OFF300

$20 off $400 Order
Code: 20OFF400

$30 off $500 Order
Code: 30OFF500

$50 off $800 Order
Code: 50OFF800